Welcome to 
Ceres Highland Games

Bow Butts, Ceres - 29th June 2019

Many thanks to all who braved the bright sunny weather to attend our 2018 Highland Games and we hope you had as wonderful a time here as we did helping to stage it for you!

Ceres Games are the oldest free games in Scotland, always held on the last Saturday of the month of June, every year (except for war) since the charter to hold the Games was given to the people of the village by Robert Bruce in 1314 in recognition of their support at the battle of Bannockburn. The battle was fought in order to preserve the right of the Scots to determine how they would be ruled.

With the 705th anniversary of Bannockburn being celebrated during the next event, it is appropriate that we should take up the Bruce's offer to enjoy our midsummer Games. As usual, the games will be a cheerful mix of pipe music, dancing, wrestling, heavy events, cycling and running. Around the Bow Butts, there will be shows, stalls, a refreshment tent and, of course, the magnificent GamesBurger barbeque.

Most of all, we would encourage you to attend the Games, held on the close, intimate stage of the Bow Butts, and to invite your friends and family to join you. It is a unique celebration of our village and our history and the planning, preparation, fund-raising and enjoyment of the Games, even the tidying up afterwards, give us a chance to strengthen our community further.

The Games Committee

---

SPONSORS OF CERES HIGHLAND GAMES

The Ceres Highland Games rely on the generosity of Grants and Sponsors to help with the cost of running the annual games. We would like to thank our existing sponsors for their generous support of our Games, and we always welcome new sponsorship.
Go to our Information pages to find out how you could help maintain the tradition of the Ceres Highland Games.

---

---

Direct Sponsorship

Everyone can help maintain the tradition of the Ceres Highland Games by donating even the smallest amount to our cause. We have opened a donations page using the BT MyDonate website to make it as easy as possible for people to be part of the 700th Celebrations. Click the link below to find out more.
---
Next Committee Meeting:
CERES HIGHLAND GAMES Ltd
Annual General Meeting
14th November 2018 at 7.30pm
in The Memorial Hall, Ceres.
ALL INTERESTED PARTIES WELCOME
---
The 2018 Chieftain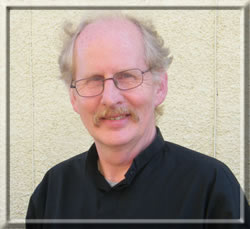 The Ceres Highland Games Chieftain for 2018 is:
The Rev. Jim Campbell
(Ceres, Kemback & Springfield)
---
The Ceres Highland Games Committee
2018
President
Richard Cleary
Honourary President
Grant Robertson
Vice-President
Colin Knight

Treasurer
Ivo Costa
Secretary
Gordon & Morag McBrearty
Fundraising and PR
Faith Nicholson
Arena Manager
Alistair Ewan
Committee Members
Madeleine Allen
Jaimie Easson
Richard Haacker

Raymond Hutt

---
On the day
Handicapper
Don Campbell
Commentator
Craig Dunbar
Piping Convenor
Claire Luxford

---